"We don't just create great smiles, we inspire them!"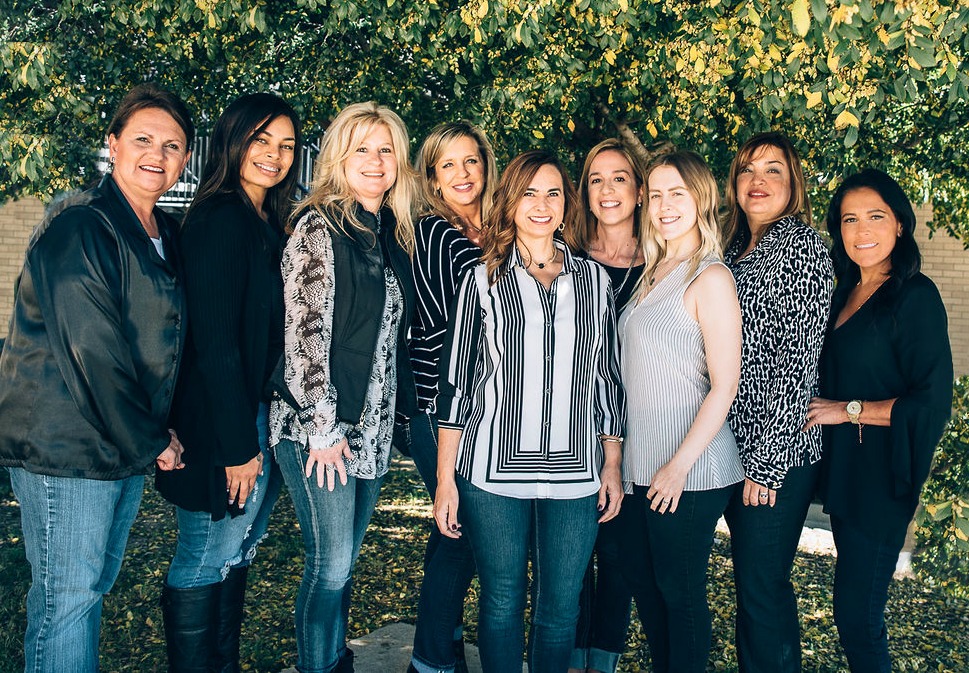 Dr. Machado is fortunate to have surrounded herself with a team who pursues the same vision she does, which is to provide our patients and their families with excellent orthodontic care at every visit! Every member of Dr. Machado's team attends continuing education courses throughout the year. It enables us to offer the most advanced orthodontic treatment available. Our amazing team is more like a family. We truly enjoy learning together, sharing laughs and seeing the difference orthodontics brings to the lives of children and adults.
---
Denise
Marketing Coordinator/Scheduling Coordinator
Born and raised in Texas and I wouldn't have it any other way! I have been in the orthodontic field for 8 years and I love being a part of this amazing team. Watching the journey our patients and their families go through is what I love most- being a part of their new smile for life is priceless! My husband Rob and I have a beautiful blended family - Alex, Tanner, KK, Cole and our dog Bella Grace! They are my world- I'm truly blessed and GR8FUL!
---
Lori
Lead Orthodontic Assistant/RDA
I have been in orthodontics for more than 20 years--and I love it! My husband Matt and I have a son Luke and I have a step-daughter Lexi as well. We love time together as a family and enjoy sharing our lives with our two dogs, Bella and GiGi. I enjoy working out, traveling, and hanging out with friends.
---
Michele
Financial Coordinator
I have been in orthodontics since 2006. My husband Joe and I have two marvelous children, Tripp and Maci. When not working, my favorite times are spent with family and friends. We all enjoy traveling!


---
Kim
Treatment Coordinator
I have worked in the orthodontic field for 30 years as of 2018. I've been able to watch the technilogical advances orthodontics has made over the years. I was blessed to join Dr. Machado in July. My husband and I have been married for 36 years. I enjoy spending time with my two beautiful grandchildren, Kinzi and Kade.
---
Aja
Orthodontic Assistant/RDA
I've been a dental assistant since 2010 and I started ortho in 2012. I am a new resident of Texas and originally from Chicago. My favorite thing about orthodontics is seeing the transformation and the smile of pure happiness once treatment is finished.

---
Sandra
Scheduling Coordinator
I worked for more than 20 years as a sales and marketing manager for several hotel brands. I have always been interested in working in the medical/health field and now I'm working with a wonderful group of professionals. I enjoy ortho and learning something new every day. I am from Puerto Rico and in my spare time I love to decorate, travel with my husband Jose, and do volunteer work.
---
Tina
Orthodontic Assistant/RDA
I have wanted to work in orthodontics since I was a little girl with braces. After doing just that for over a year now, I can confirm that it's everything I ever dreamt of! I have my Bachelor's Degree in Biology and will go on to apply to dental school in the near future. I am also engaged to marry my best friend, Blake, at the end of 2019 and couldn't be more excited!
---
Melissa
Orthodontic Assistant/RDA