March 20th, 2019
LEARNING HOW TO CLEAN YOUR RETAINERS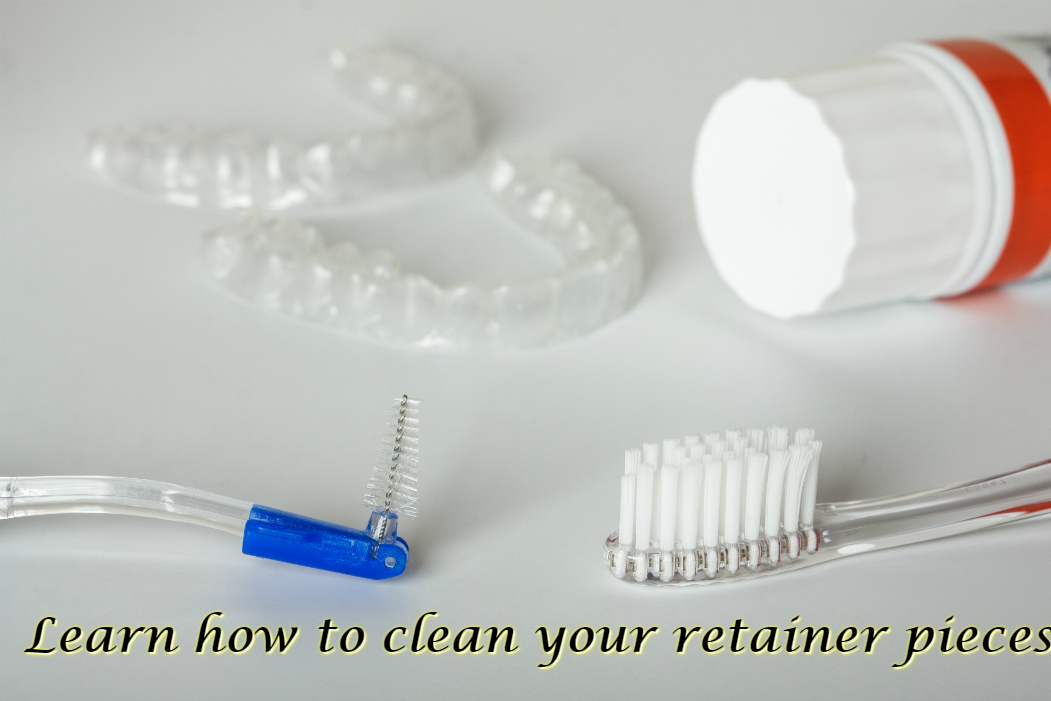 Since your retainers are in the mouth a big part of the day, they should be brushed and cleaned on a regular basis. They should never go in your mouth or in the case without getting a good cleaning first. That will eliminate the chance of plaque or bacteria building up on them.
Below are some helpful tips and hints from Dr. Machado at Smiles for Life Orthodontics, to keep your retainers as clean as the first day.
Avoid Hot  Water
You might think that hot water is best while cleaning your retainers because it will disinfect them, but it could also create some permanent changes.
Retainers have acrylic components that can be deformed by too much heat or pressure. Instead, use antibacterial hand soap with warm water and a clean toothbrush. This will keep your retainers like new.
Don't Use Toothpaste on Retainers
Dr. Machado and the team recommend avoiding the use of toothpaste for retainers. Many brands have abrasive components on them that could easily scratch your retainers, leaving irregular surfaces where bacteria can grow.
Instead, rely on a mild dish or hand soap and warm water to remove most contaminants you have from daily use and meals.
It is very important after cleaning the retainers to let them dry before placing them on the case.  A moist environment can allow bacteria to grow.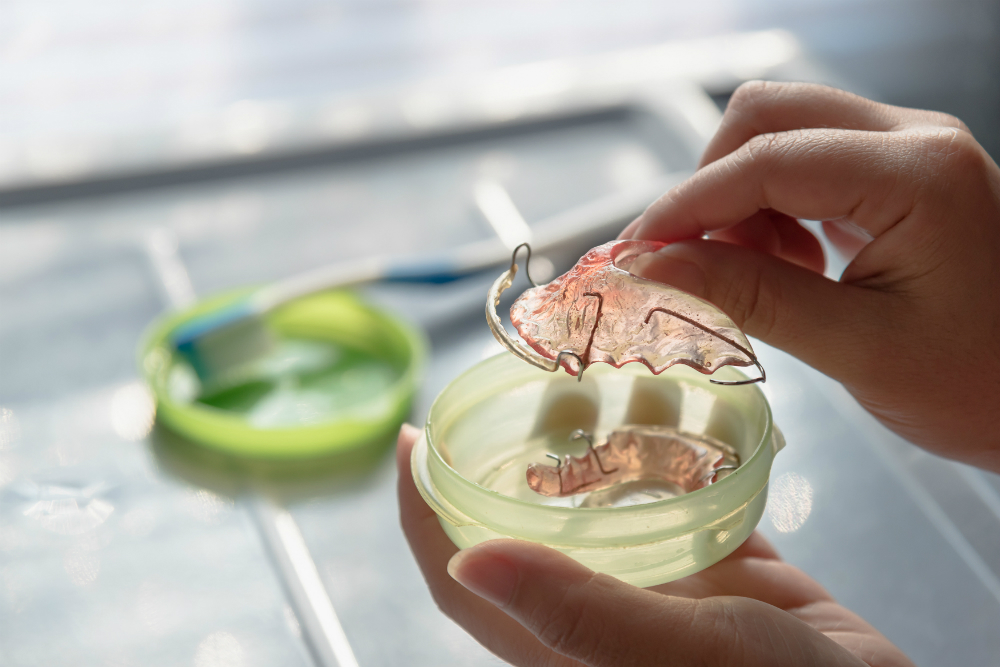 Use Cleaning Tablets – Carefully
Sometimes lukewarm water and dish soap aren't always enough to eliminate more strains of bacteria from the retainers. You can soak your retainers once a week with denture cleaner tablets. You can also use distilled water with some baking soda.
Floss Bonded Retainers
After orthodontic treatment, bonded retainers might be placed on the lingual surfaces of the anterior teeth. This might create some difficult to reach areas.
With those bonded retainers make sure you use floss threader between every tooth. And then brush those areas.  This will prevent plaque and tartar build up behind the teeth.
Damaged Retainers
It is important to clean your retainers as gently as possible and never to place them in your pockets without the case to avoid breakages.
If your retainers break, you will need a replacement. Please contact our office to schedule an appointment as soon as possible to prevent any shifting on your teeth.